Registering for a new account
If you already have a VoiceThread account, you can simply sign in to it with your normal username and password. If you are new to VoiceThread, however, you can register for a brand new account right in the app. Start by opening the app and navigating to the "Account" tab in the bottom-right corner. From there, just tap the "Join VoiceThread" button and fill out the short registration form.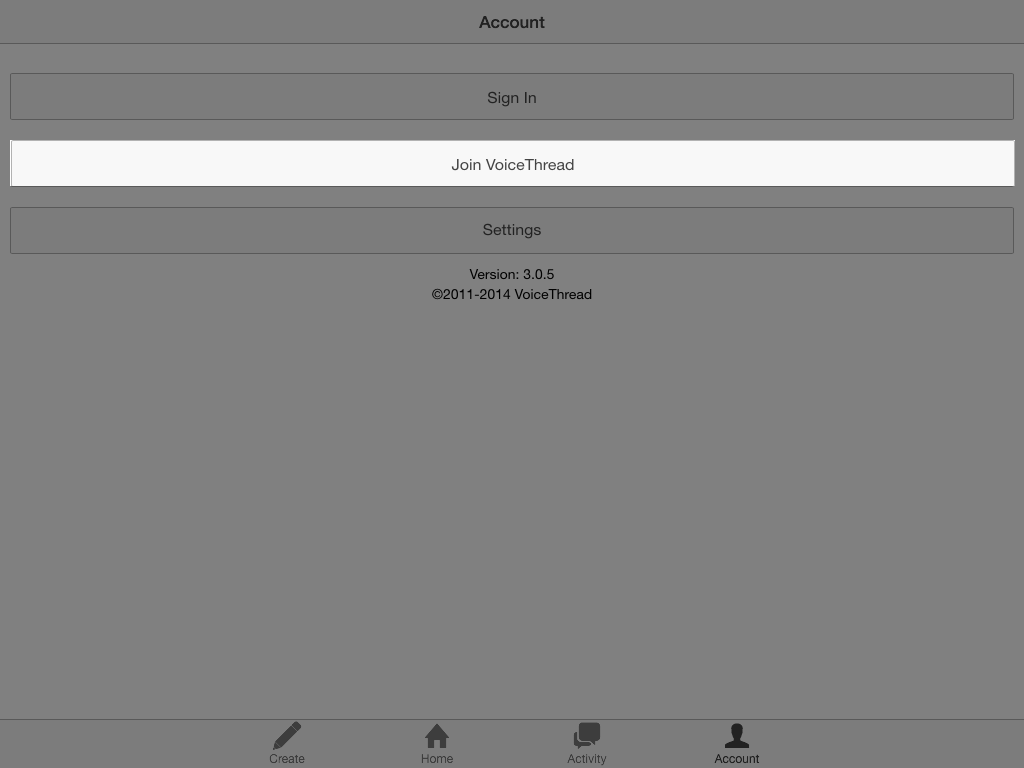 Once you submit the registration form, you'll need to check your email to retrieve the verification message and confirm your account.
Note: If you have a VoiceThread License and need to create accounts for your students or colleagues in your Manager, you'll need to use a computer.